These are some great recipes for hair and skin care.  However, I don't think the hair mix would be good for locs because it might not rinse out that well and you wouldn't want to have buildup left over from the avocado mix.   For loose natural hair I think it's a great moisturizing mix though.  Leave a comment and let me know what you think.
Healthy Scalp, Healthy Locs
Nyesha Samuel, Publisher/Master Loctician for healthylocsblog.com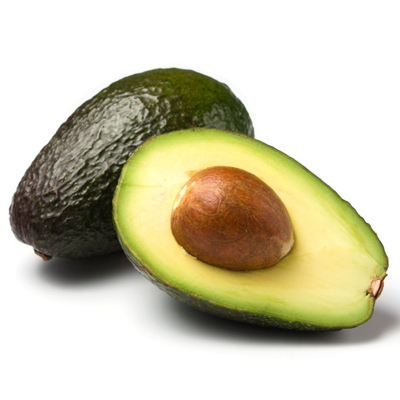 Avocados might look like an unassuming vegetable but it trumps most vegetables in terms of nutrients.   Nutritionists are basically united in saying that it is a complete food.   Avocados are rich in potassium, Vitamin E, protein, Vitamin A, Vitamin K,  fiber, folate, Vitamin B6, Vitamin C, copper and protein and have been used in treating a ton of skin and hair ailments.   The skin should have a label saying, the hair and skin healer, made and produced by nature.
It's that good… and you will be hard pressed to find anything in nature that works as well for black hair.   The avocado itself and the avocado oil are really winners with African American type hair, both natural and processed, this vegetable does not discriminate.   Apart from its nutritious goodness, avocado is anti-fungal and anti-bacterial.   The avocado contains oleic acid, a monounsaturated fat that may help to lower cholesterol, regulate blood pressure and guard against stroke, heart disease, and high blood pressure.
Avocados, with their natural fatty richness are good for skin and hair.   It was the Egyptians who first used this fruit because it prevents hair loss and promotes hair growth.   It is also used to improve the condition of hair by acting as a moisturizer.  This fruit makes hair shiny and gorgeous and skin moisturized and supple.
Click below to read the full article;
http://blackhairmedia.com/articles/avocados-have-hair-and-skin-benefits/