Tamera looks beautiful in her pregnant glow and her beautiful protective style of Braids! Whether you're pregnant or not Braids are a great protective style for your natural hair.  Always make sure when you get them done that they are not too tight so that you don't end up with tension alopecia on your scalp. Read Tamera's story and let me know what you think 🙂
Healthy Scalp, Healthy Locs
Nyesha Samuel, Publisher/Master Loctician for healthylocsblog.com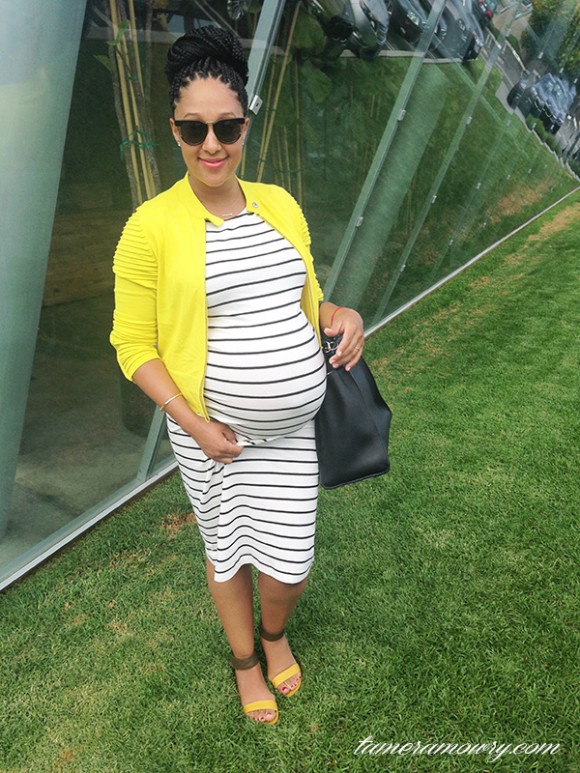 Like many women, I knew during my pregnancy that I was going to need a low maintenance hairstyle when it was time to welcome my baby. 
Going natural
 and giving your hair the love and attention it needs is a long journey, and I didn't want it to suffer any neglect while I was busy with new mommy responsibilities! So with the support and help of the talented Kari Williams of Mahogany Hair Revolution, I was able to protect my natural hair and sport a new style for summer.
1. It's a protective style. Obviously the big draw to braids is that it's a protective style. What makes me flock to a protective style right now is the fact that during pregnancy and afterward you can lose hair. Braided hair helps keep that from happening as well as helping to prevent breakage, which I'll talk about next.