If you prefer to wear your hair in a natural way you will have some great styling options to express yourself with.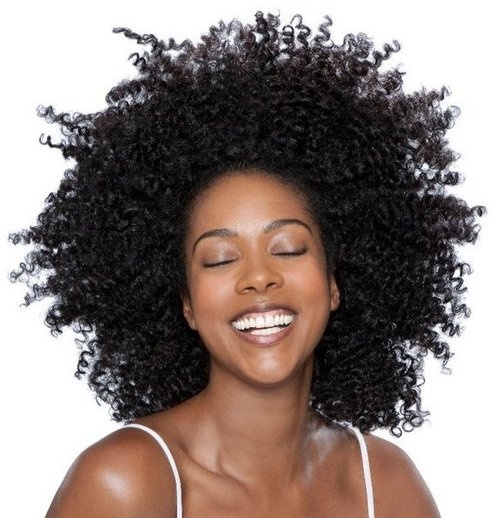 Natural Hair
Wearing your hair natural is great. Some will prefer to keep their hair more natural via wash n gos, twist outs or braids.  Others will prefer to style with a straightening comb or a flat iron. Go with whatever makes you more comfortable.
Whichever you prefer to wear, you will want the proper hair products to care for your hair. Natural shampoos are made to be milder than others, since they are formulated with natural hair ingredients instead of harsh additives. These shampoos will moisturize your scalp with herbal or organic ingredients, and this will keep your hair follicles nourished and your scalp hydrated.
Natural African American hair will benefit from the use of natural shampoos and conditioners. They promote a healthy amount of hair growth. The nourishing and stimulating ingredients are made to penetrate the roots, in the scalp, and they also provide your hair with amino acids, minerals and vitamins. These shampoos will help your hair strands to increase their thickness, and they make your hair stronger, overall.
Natural Shampoo
If you have curly hair, natural shampoo is best to help keep it manageable. Longer hair and/or curly hair is more prone to split ends and breakage, and damage, since the ends tend to be fine. Use whatever natural products your stylist recommends to maintain your healthy hair. Natural shampoos will help maintain curly or long hair.
When you select a natural shampoo, make sure that it contains quality organic ingredients. Many shampoos have additives and chemicals that can cause breakage and over-dry hair. Natural shampoos contain chemical-free, all-natural ingredients like soy protein, tea tree oil, lavender oils, coconut oil, Shea butter, lemon and aloe.
Depending on the type and brand of natural shampoo you buy, the ingredients will vary. The proper ingredients will help to leave your hair shiny and soft. They will also reduce the stress your scalp and hair can experience from heat treatments.
Herbal Hair Oil
The best herbal hair oil for your African American hair may have a combination of some or all of the more essential herbs, those being henna, hibiscus and amla, with oil from coconuts. This type of hair oil will add shine to your hair, and help it remain healthy.
Select a hair oil that contains herbs and oils known for helping your hair remain healthy. Coconut oil is helpful in conditioning your hair, and it can also allow your hair to grow more quickly. Amla herbal hair oil helps your hair shine, as well as cleansing the scalp and enhancing your curls. Henna will bind to your hair's keratin molecules, and make each strand stronger.
Leave a comment and let me know what you think 🙂
Healthy Scalp, Healthy Locs
Nyesha Samuel, Publisher/Master Loctician for healthylocsblog.com