This is a great article I found on hubpages about natural hair and the journey from having a relaxer.  Leave a comment and let me know what you think.
Healthy Scalp, Healthy Locs
Nyesha Samuel, Publisher/Master Loctician for healthylocsblog.com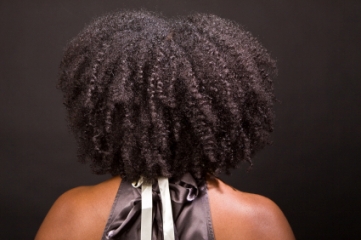 Why do we use relaxers anyways?
Natural black hair is not hard to manage. This myth prevents many black women from going natural. They think once they stop relaxing their hair, they will be left with kinky matted hair.
Black women have been conditioned to believe, that their natural hair is unattractive and impossible to manage. Relaxer companies feed this lie, to sell their products. Relaxers are very damaging to the hair and scalp. not only are they unhealthy for your hair, but they can have unhealthy effects on one's self image.
Most black women relax their hair because they have been taught from a young age that black hair is ugly and needs to be fixed. The decision to chemically straighten one's hair, is likely about being socially acceptable. It's more than just a hairstyle choice, for most black women.
Click below to read the full article;
http://gabbyg.hubpages.com/hub/Natural-Black-Hair-My-Journey-and-Hair-Advice