When you pose for a picture with your big afro looking all glam like a queen or a king, there's nothing more regal. Now, that's the part everyone wants to see, but as someone who carries natural hair, we know that it is not easy to maintain natural hair. It requires a lot of love and attention that might seem too demanding, especially if you're just starting your natural hair journey. In this article, we will highlight some key ingredients that can help maintain your natural hair and keep it healthy.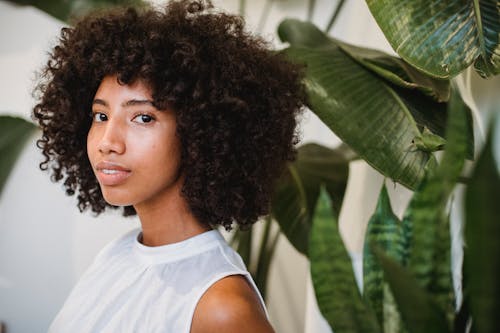 Best Ingredients to Consider

Water: no matter your hair type, the number one ingredient for healthy hair is water. You need to keep your hair moisturized. This means that you should be drinking enough water daily; eight glasses are recommended per day. Always apply clean water directly to your scalp and hair. Here are few tips for maintaining a habit of applying water to your hair; don't skip wash day, have a spray bottle, use water for detangling, and avoid using hard water. Water keeps your hair hydrated, thereby, reducing dryness which makes it difficult to retain hair growth.
Sulfate-Free and Paraben-Free Shampoo And Conditioner: most shampoos and conditioners contain sulfate and paraben. Sulfate is added to your shampoo to create lathering, while paraben is a preservative. However, sulfate is known to clog pores, while paraben can cause hair challenges such as irritation, dryness, and hair loss. So, you see, it's better to completely avoid using shampoos and conditioners that contain either or both ingredients. Several haircare companies and particularly black entrepreneurs make shampoos and conditioners that are free of sulfate and paraben. Always read the detailed ingredients on a shampoo/conditioner bottle before buying. Or you can make DIY shampoo and conditioner.
Vegetable Glycerin: This ingredient is a humectant, which means that it serves as a moisture sealer. Once applied, this product will trap and retain the moisture in your hair shaft, and will create an oil layer on top of your hair. This is a great product for naturalistas who are living in areas with a humid climate. You can use vegetable glycerin with water or mix it with aloe vera.

Wait, there's more

Carrier Oils: besides the numerous benefits of carrier oils to your hair, carrier oils are useful for diluting essential oils to reduce their concentration before applying to your scalp or hair. Some of the common carrier oils you can add to your hair care products include; coconut oil, olive oil, jojoba oil, Argan oil, avocado oil, castor oil, hemp seed oil, grapeseed oil, moringa oil, etc. While they're all carrier oils which means they serve the same basic purpose, don't overlook their unique properties and benefits. Make sure you research a carrier oil before using it to get the best result.
Essential Oils: essential oils serve as a facilitator for hair growth. Essential oils are extracted in such a way that preserves most of their beneficial component in their potent state. You should definitely add a few essential oils to your hair care products. You can choose from the following; lavender oil, thyme oil, chamomile oil, ylang-ylang, rosemary oil, tea tree oil, peppermint oil, etc. Like with carrier oils, essential oils contain unique properties and benefits, hence, you should research before using one.
Note that you have to dilute your essential oil with a carrier oil before applying it to your scalp or hair because, as we hinted, essential oils are quite potent.
Shea Butter: shea butter is a superb hair care product. Shea butter is an emollient that contains fatty acids, therefore, once applied it will create an oil layer on top of your hair and seal moisture. Make sure your shea butter looks either almost white or pale yellow, but not bright yellow, very white, or any other color because that means it's too processed or spoiled. Your shea butter can either be firm or soft, but know that you easily melt it if you want it in a liquid state. Apply directly to your scalp or hair, or mix with essential oils.
Aloe Vera: aloe vera is an ultimate skincare and haircare product. It contains natural enzymes that can balance your scalp's pH, stimulate your hair follicles, and retain moisture. You can add aloe vera to your shampoo and conditioner. You can also massage aloe vera juice directly into your hair, leave for 45 minutes, and rinse out.
My 2021 wish for you is fuller hair and beautiful shine!
Nyesha Samuel, Publisher/Writer for healthylocsblog.com